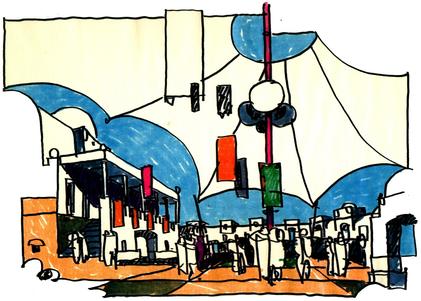 Our primary concern is to co-ordinate the main project requirements while accommodating the client's economical, social and cultural objectives.
We strive to harmonize the integration of the project with the existing context. We strongly believe that the architect's responsibility goes beyond regarding a building in isolation, to being aware of the effect it has in conjunction with other buildings and its impact on the surroundings as a whole.
It is our constant effort to respect the major design principle of uniting differing parts of a building to a whole that avoids both monotony and chaos. We strive to let the project parameters lead us to the final solution without the mimicry of trends or fashions to produce contemporary yet lasting architecture. We see it as our duty to treat each project, regardless of its scale or prestige, with great attention and consideration, whether it is the entrance of a 150 m2 villa or a 500.000 m2 master plan.
We thank our clients, both in the public and private sector, for the trust they have shown and the opportunities they have provided in allowing us to serve them.