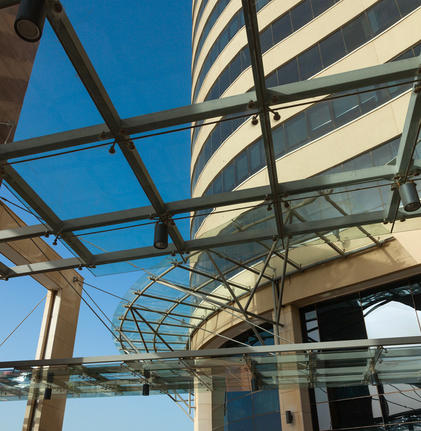 The firm was founded in 1980 by Dino Georgiou, who was joined by his partners Ruxandra Georgiou and Florin Grigore in 1989. In 2011 Dino Georgiou retired.
Our small core team of designers has the ability to offer prompt solutions to challenges in a wide range of architectural, town planning and interior design needs. Together with our dedicated staff, such as Rania Arvaniti our IT senior manager, our long collaboration with Giannis Sourdis architectural modeling company, as well as the 3D simulation practice of Aris Vidalis and Petro Dolcetti, we have developed a framework that promotes efficiency throughout the entire process of design.
We have participated in numerous international architectural and town planning competitions and our projects were awarded with seven 1st prizes, six 2nd prizes, four 3rd prizes and four Honourable Mentions.
The Middle East and its prominent clients such as Tamdeen, CRC, Al Tameer, Projacs, Alargan and KCMCC from Kuwait, WS. Atkins International from Oman, as well as many others, offer us the possibility to design large-scale complex projects.
These complex projects where achieved, in association with prestigious consulting management and real estate firms in the Arab world such as DAR AL-RIYADH and ARCH CENTER in Riyadh, S.S.H, GULF CONSULT and SOOR ENG. BUREAU in Kuwait.
In Greece we also had the opportunity to work with major developers such as HELLINIKI TECHNIKI, VIPETVA, HELLINIKI MELETON, DIOLKOS, I.G.A MENTEKIDIS etc.